The Golem (Feb 2023)
As yet unpublished, a haiku cycle in which a cabalist creates a golem to avenge the slaughter of his Jewish village during World War II.
Listen to it read by a professional actor by the name of Val Cole at:

The Ifrit (May 2022)
A young man sets out on a quest to find a Djinn to cure his younger sister who is dying of waisting ailment, and finds instead an Ifrit who tells him that in order save his sister's life, he must kill an Old Mother who has cursed his entire family.
As yet unpublished, it is a Semi-Finalist in the
2023 ScreenCraft Cinematic Short Story Competition
. The Finalists will be announced on Wed 15 Mar 2023--wish "The Ifrit" luck!
It's placement makes it the #5 fantasy short story and in the top 9% of discoverable projects on
Coverfly's Red List
for preceding calendar year ending Feb 2023.
A Selection of Haiku (2005 - 2006)
A selection of haiku including "Fireflies", "Waking in the Fall", "Geese", "Incongruence", and my haiku cycle (the first line of each haiku includes a word from the last line of the previous haiku) of 8 haiku "Coyote Under Winter Sun".
Wind (May 2010)
A precision short story of exactly 250 words about a person of unspecified gender who may be losing losing his/her mind.
I submitted
Wind
to
Mad Wife Productions
'
Mad Wife Productions Fellowship
in which they request Horror/Thiller feature screenplays, treatments and even concepts. I admitted in my cover letter that a 250-word short story didn't give them much to work with, but "Wind" was still a QuarterFinalist!
Nowhere to Go (May 2010)
A set of haiku about a coyote with nowhere to go in winter.
Listen to it read by a professional actor by the name of Val Cole at: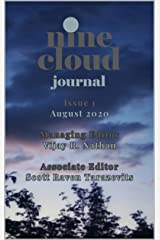 Vanessa (March 2017)
Vanessa
is a gothic vampire story about a man in existential fear that his lover, who he was unable to protect from a vampire, will return and damn him to an eternity as something that should not exist in God's creation.
Izzy Tells No Lies (March 2014)
What I call a "Catholic Fantasy".
A transgendered homeless woman, who makes uncanny prophecies, restores the faith of a Catholic priest with the help of the Archangel Michael after predicting that local homeless man will be killed.
Angel of Death (August 2012)
In cold blood, a woman kills the drug addict who murdered her boyfriend during a botched robbery and to relearn compassion is required to act as an Angel of Death.
Moon Magazine - January 2018
Beyond the Door (April 2018)
(mouse-over to enlarge)
Update: Mon 31 July 2023
Update: Tue 2 May 2023
Post-production has been completed and the short film is now available on
vimeo.com
but I'm afraid I've been asked to not share it until
Dead Wife Productions
has had a chance to premiere it. :-(
As soon as I have permission to do so, I'll let people know
via
my
Blog
.
Update: Fri 20 - Sat 21 Jan 2023
I drove to Reno to be on set for the third and fourth day of filming--the crew and actors filmed for two days over the previous weekend. I had an opportunity to have a non-speaking role myself--as a coroner's technician taking pictures of the husband's corpse, but that scene was being filmed at 10:30p--two and a half hours past my normal bedtime, and I let the opportunity go. Even after taking wardrobe and a 1960's flash camera with me. Vat an ideeot!
But it was incredible being on set!
Wed 6 June 2022
I have moved
Beyond the Door
out of chrological order (by the date I started working on the project) because it has been
OPTIONED
!
MJ Palo
of
Dead Wife Productions
has optioned the script and we will be filming
Beyond the Door
in late-2022 or early-2023!
---
A ten-page adaptation of
Philip K Dick
's short story of the same name published in the
January 1954 issue of Fantastic Universe
that I wrote for Aaron Sorkin's MasterClass on television writing--you can read the story at
Project Gutenberg.
---
When a man buys a cuckoo clock for his wife, he discovers that there is more behind the cuckoo's door than just the cuckoo.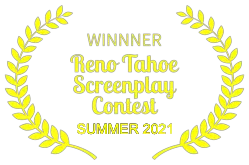 Powers & Glory (May 2020)
A rookie Narcotics Detective who feels betrayed by the Church and who is determined to rid New Orleans of the heroin that killed his mother is assigned to an equally determined veteran Detective who is secretly an angel of the Order of Powers, killed during a drug bust, resurrected, and the two are tasked by the Archangel Gabriel to find a Prince of Hell who has escaped the Pit.
Supernatural: Lucky and Gabbie (September 2018)
Written as a one-hour backdoor pilot for
Supernatural
.
Investigating the deaths of several wealthy women, Sam and Dean discover Lucky of "All Dogs Go to Heaven" and his partner Gabbie, a witch, are working the case from a different angle. But can the Boys, a skin-walker and a witch put down the incubus responsible for the deaths of the wealthy women and several prostitutes before it kills again?
Project Ωmega (April 2014)
An original one-hour "Catholic fantasy"/procedural pilot teleplay
A Catholic retired Army colonel must deal with memories of his son's ritualistic murder, his wife's suicide and his feeling of being betrayed by God, as he, his brilliant experimental psychologist daughter, and a charismatic expert in the occult expose a fraudulent spiritualist before she swindles a widow while filming their paranormal-busting reality TV show pilot.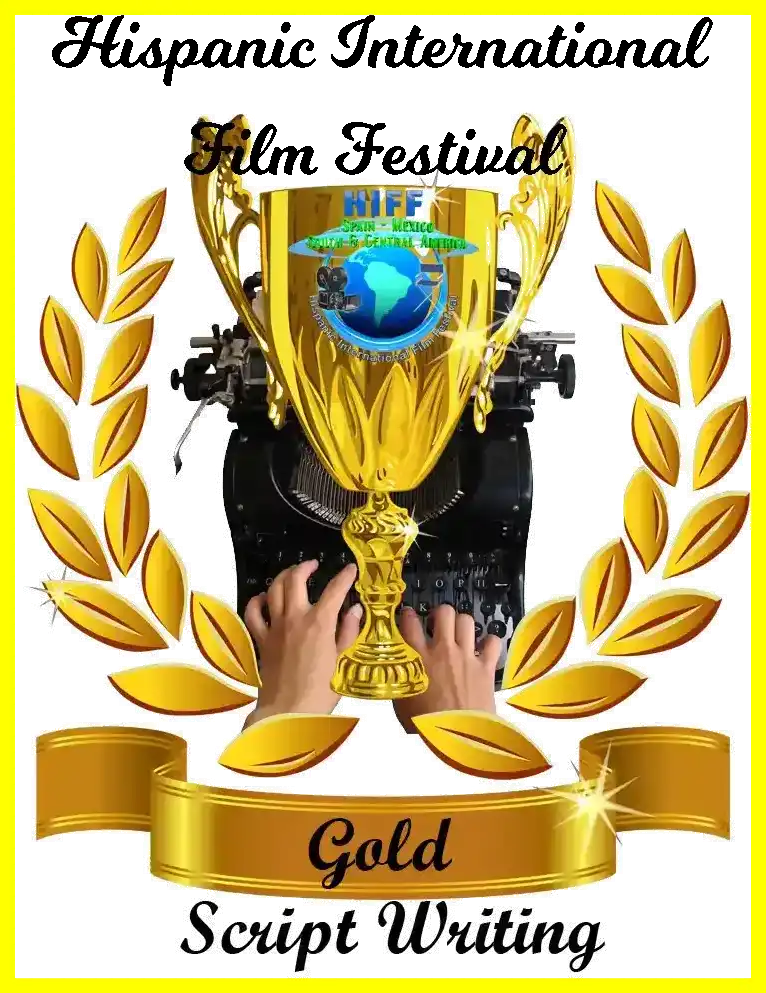 Star Trek: The Next Generation:
A Sense of Purpose (December 1993)
A one-hour spec teleplay
Unproduced as all episodes for the 7th and final season had already been broken
The Enterprise encounters a Star Fleet vessel, which was reported lost while investigating a wormhole over 200 years ago, and whose captain thinks his crew's sense of purpose is the only thing maintaining their ghostly existence.
Star Trek: The Next Generation:
veStaHneSwI'a' (July 1991)
A one-hour spec teleplay
Unproduced
While investigating a trinary star system in what was once Klingon territory, the crew of the Enterprise discovers a planet inhabited by a group of Klingons, forgotten since the last war between the Klingons and Federation, who epitomize the Klingon Warrior Philosophy.
Star Trek: The Next Generation:
To Better the Instruction (August 1990)

A one-hour spec teleplay
Unproduced
Alien colonists whose terraforming colony is destroyed by alien raiders commandeer the Enterprise using their advanced, telepathic computer. And while Picard struggles to wrest control of the Enterprise from the colonists' computer, Riker strives to help Deanna overcome its control over her own mind.
Star Trek: The Next Generation:
Yellow Alert (August 1990)
A one-hour spec teleplay
Unproduced
During a prolonged and stressful mission to monitor the ignition of a protostar from a stellar nebula, Wesley developes a psychological addiction to a holodeck program some of the more webpted children on the Enterprise have written.
If you think reading "Yellow Alert" was worth your time, consider making a donation:
Made it into the top 10 of 110 specs left for 3rd season Producer by 2nd Producer
The Order of the Brotherhood
18,943 words
The year is 2042 and Ishmael Brown, himself an ex-convict, is the Warden of an independent and self-sufficient prison in a post-apocalyptic Illinois, but he prefers the title Abbot of the Brotherhood, as the inmates refer to themselves. When National Guardsmen, on orders from the autocratic Mayor of Peoria, arrive and demand that the Brotherhood accept new inmates and teach the people of Peoria how to survive in a technology-less world, Ishmael must decide if he will acquiesce or refuse. Either way, Ishmael must fight forces within and outside the Brotherhood bent on destroying the rational democracy the Brotherhood has so carefully crafted for themselves.
Timeloop Trilogy: Book 1 - The Loops of Time
35,184 words
In 2189 Samuel serves as a linguist onboard a United Earth Survey vessel after losing the ability to do theoretical physics due to a brain injury in a lab accident that also killed his wife two years ago. When he is kidnapped by aliens who want him to entreat a God unaware of and unconcerned with Its creation to save them, Samuel learns the true nature of time and slowly regains his cognitive abilities. But using his newfound knowledge and recovered faculties, will he be able to travel back in time to save his wife?
The Djinn War Trilogy: Book 1 - A Broken Ruh
10,875 words
The year is 2013 and Afghanistan-War veteran Greg aimlessly wanders the Appalachian Hills trying to regain his moral compass. When he is magically transported to Ramja-Sul, a sultanate much like medieval Afghanistan, he finds himself thrust into a political and martial conflict between Ramja-Sul and a neighboring Sultanate, the Sultan of which is covertly controlled by Djinn who are thought to be mythical. Can Greg maintain his moral autonomy, or will he be forced to make himself vulnerable to the magic of Ramja-Sul to save the woman he comes to love?
A Desolate Habitation
5,429 words
Since his suicide after betraying Christ, Judas has repeatedly reincarnated after each death. During each life, on the nights of the days of his life that he died, he dreams of his past deaths. In this life in 2018, he is a lawyer seeking justice for nuns sexually abused by priests of the Catholic Church--throughout the 2,000 years of his lives, he has fought against injustices perpetrated by the Church--often leading to his deaths. But unlike during his previous lives, the dreams now speak to him of undeniable realities, and he seeks counseling to understand them. Through past-life regression, he learns that he was once Judas, and that he must forgive himself for his necessary and pre-ordained betrayal of Christ in order to be admitted to Heaven.
In the Light of the Morning Sun
4,120 words
The angel Hadziel befriends young Johnny, who will, should he die of "unnatural" causes after puberty, become a vampire. Johnny grows to want nothing but to be like his older brother Tommy, who is popular and athletic, and on a dare, drowns after jumping off a reservoir and becomes a vampire. Hadziel teaches Johnny how to disguise his vampirism and to survive without preying on humans, for if he should ever do so, Hadziel will send him to Hell. As Johnny begins to eclipse Tommy as an athlete, Tommy grows jealous. Tommy is drafted to go fight in Viet Nam, and upon being medically discharged for a wound suffered in battle, returns home bitter, and decides to kill Johnny when he learns his high school sweetheart has fallen for Johnny. Will Johnny find a way to survive without draining his brother and damning himself to Hell?
Which novel do you think I should focus on?